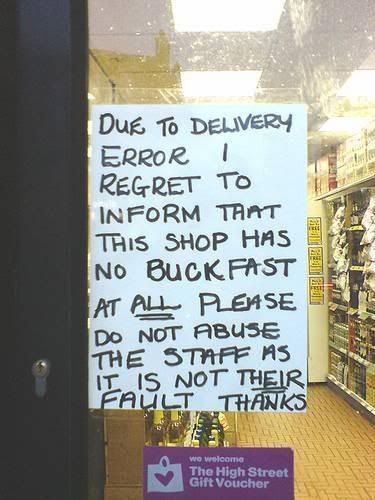 My friend Paul McBeef was over this weekend, so I gave him the tour of Glasgow in my dirty oul Megane. We were gripped by an odd compulsion to wear black suits with thin black ties as we cruised slowly through the West End of Glasgae, so we did. Here's a snippet of our chat:

Paul: "Okay so, tell me again about the NHS?"

Me: "What you want to know?"

"Well, treatment is free here, right?"

"Yeah, it's free, but it ain't a hundred percent free. You've gotta pay for anything that's considered non-essential, like those cock implants you say you need so badly."

"So who's paying?"

"It breaks down like this: If you work, you pay national insurance, which contributes to the upkeep of the NHS and ensures healthcare for all. Sure, there are waiting lists, and sponging cunts who fuck the system, but an attempt is made to look after all the UK's citizens, regardless of status. Many people in the UK don't appreciate that they get so much for free. When you consider you have to pay forty Euro to allow a sick child just to see a doctor back home, it makes you think."

"Yeah, that did it, man - I'm movin', I'm fuckin' movin', that's all there is to it."

"You'll dig it the most. But you know what the funniest thing about Scotland is?"

"What?"

"It's the little differences. A lotta the same shit we got at home, they got here, but here it's just a little different."

"Examples?"

"Well, in Scotland, you can buy Buckfast in the cinema. And I ain't talkin' about in no paper cup neither, I'm talkin' about a glass bottle of B. In Glasgow, you can buy Buckfast in McDonald's. Also, you know what they eat after the pub here in Scotland?"

"They don't have Supermacs?"

"No man, they put an embargo on Pat McDonagh-related franchises, they wouldn't know what the fuck a Supermacs is over here."

"Jaysis. So what do they eat after a feed of pints?"

"Deep fried pizza."

"Deep fried pizza, the sick cunts. What do they put on it?"

"Salt and vinegar. They also eat deep-fried black pudding in batter."

"The horrible cunts. Do they deep fry their bacon and cabbage too?"

"I dunno, I don't eat cabbage. But you know what they put on their sausages in Scotland instead of ketchup?"

"What?"

"Brown sauce."

"Goddamn!"

"I'm tellin' you man, I've seen 'em do it. And I don't mean a little bit on the side of the plate, they fuckin' drown 'em in that shite."

"Uuccch!"