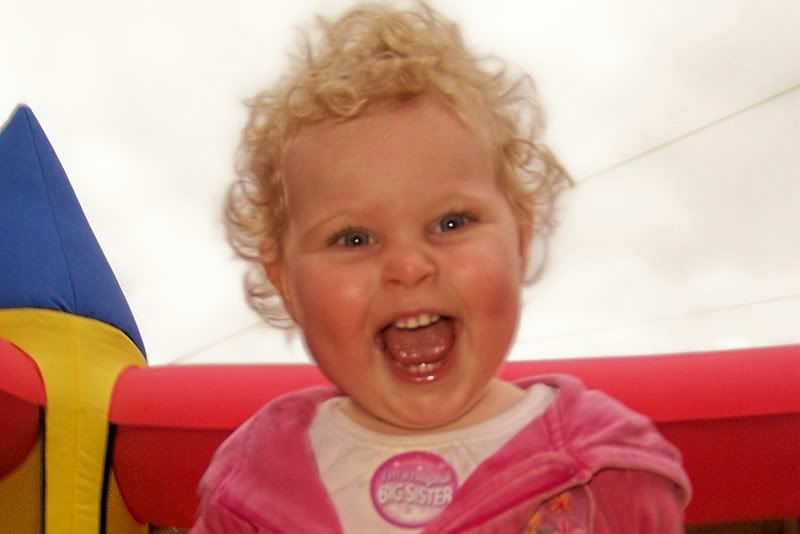 Yeah yeah, boring pictures of random people you'll never know. Skip through this post if you're looking for entertainment - I write this blog for myself, so there's going to be a certain amount of what you may call boring shite, but it's important to me.

Last weekend was excellent. There were almost 30 people in my house on Saturday, as a pile of folk descended from Ireland and ate me out of house and home. At the start of it all I had my usual worries, because Linzi's family are generally fairly pious and straight-laced (she's the exception), and mine are a bunch of fucking mental patients who just want to get hammered and eat lots of food. There was a bit of wincing as I heard my sister talking with Linzi's mother about the "stupid cunt of a camera" not taking a picture properly, but after a while I just thought fuck it, and stopped fretting. Her mother will just need to accept that we say fuck and cunt a lot. I've no doubt she's praying for our immortal souls after the day-long display of colourful language she was subjected to on Saturday.

Oh well, not to worry.

It was Erin's 2nd birthday, and we also had a little naming ceremony thing for Jack.

This is a picture of Erin and Jack looking at each other: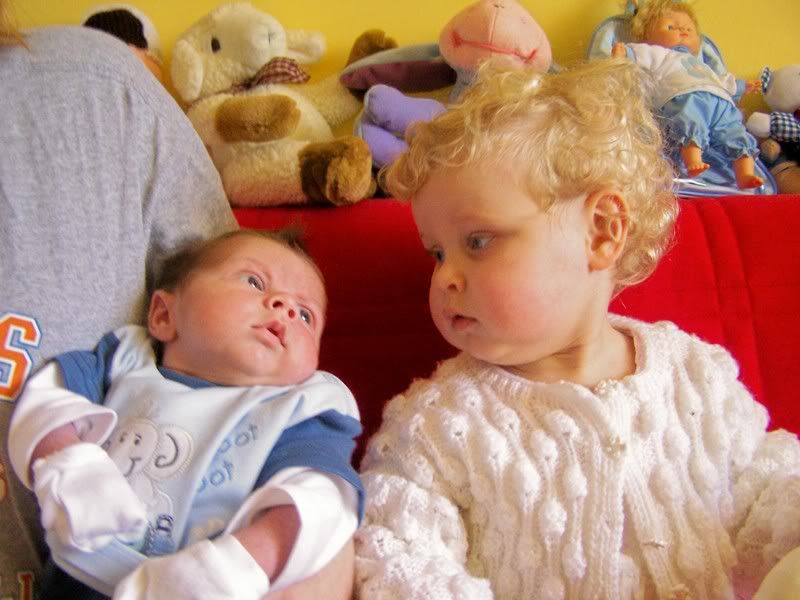 Anyway, the day went really well, and Erin got so many presents that she still hasn't opened them all...now that's spoiled for you. Jack was quiet throughout the whole ceremony thing, during which Erin read him a poem (with a bit of help from me) and grinned from ear to ear when she got a big round of applause afterwards.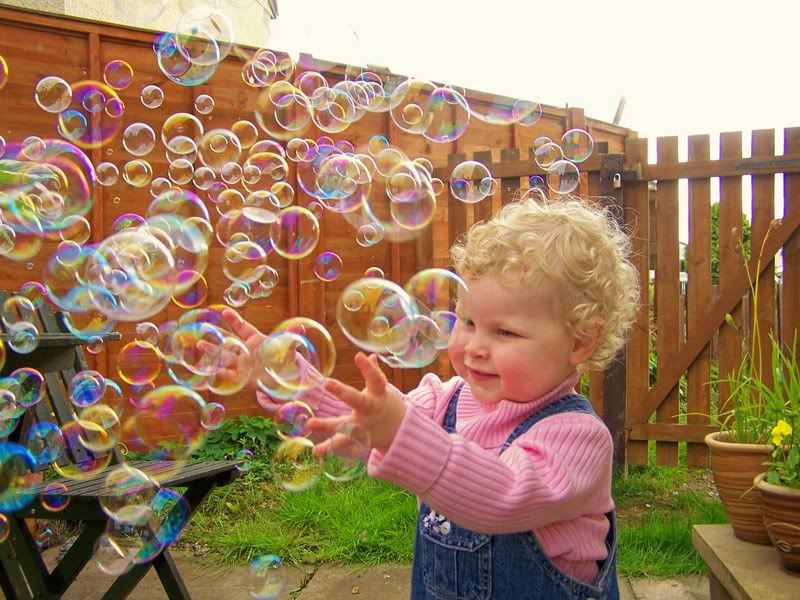 Somehow Erin stayed awake the entire day, and as soon as she collapsed into bed that night, Linzi and I went out to eat with the family and got drunk together for the first time in a very long time. We also had some food at some point, I think. One of my best friends, Paul, and his fiancée Eleanor were staying with us, so when we got home that night we fired up the patio heater thing that we've only used twice and sat outside getting wasted and talking shite until the wee hours. I managed to escape going on duty to look after Jack that night, so I was able to sleep off the worst of my hangover.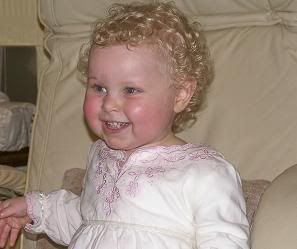 Of course, my family being my family, one night was not enough, and it was yesterday before I got the last of them sent home. From great-grandparents to cousins to sisters to complete fucking strangers, everyone was here this weekend, and they stayed until they ate and drank their fill. I'm feeling sick and exhausted and three stone heavier from the various excesses, but it was well worth it. Surprisingly, given my fractured family, there was absolutely no tension or arguments...be thankful for small mercies, don't look a gift horse, and all that shit.



First night drunk together for how long?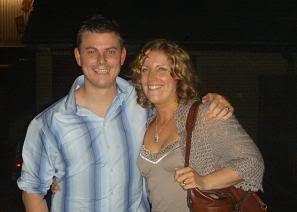 Sisters, Dad, etc: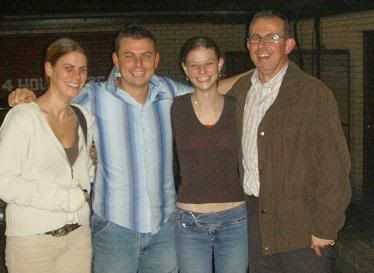 Tomorrow, I will complain about something. And yes, I will catch up with everyone too. For now, I must sleep.