One of the lads here just got a call from reception to let him know that Mr. Staines from Siemens is here to see him.

Jaysis, seriously. Of all the places a guy with his name could be working...


~~~~~~~~~~~~~~~~~~~~~~~~~~~~~~~~~~~~~~~~~~~~

Edit: In a desperate bid to keep my few readers returning, I believe I have a workaround for the "BBB* not letting you comment" problem: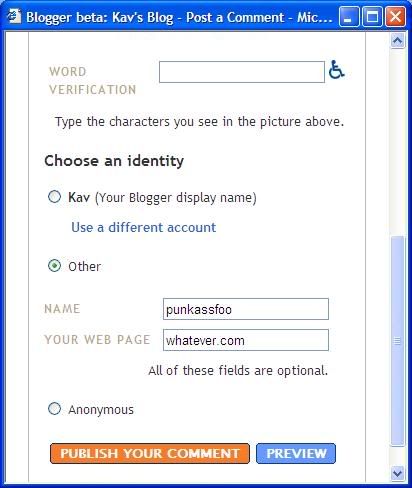 See this pic? If you choose your identity as "Other", you should be able to leave a comment. And while I'm on it, why does nobody from home ever comment? I check my stats, fuckers. I can see your every move.
Just saying.

*Bastard Beta Blogger