Check out that Meebo lad over there under my profile. If you see me as being online, send me a message and we'll have an oul blather.

You can set this up on your own blog too. Cool as fuck.


Update: This post looked a bit sparse, so here's a picture of a bird taking a shite on a child: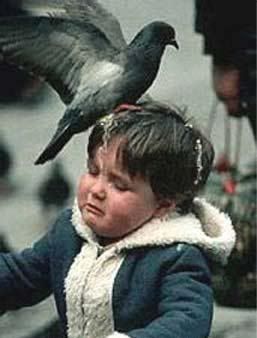 Update #2: Modern technology's a load of oul cack. The page was taking too long to load so I took Meebo off again. Sure, I'm on Gmail if you want to chat anyway.