I was over at Laurie's blog, laughing my ass off as usual, but I laughed even harder when I saw her pirate pic at the end of the post.

It inspired me to dig out me cutlass and me ould parrot Quint: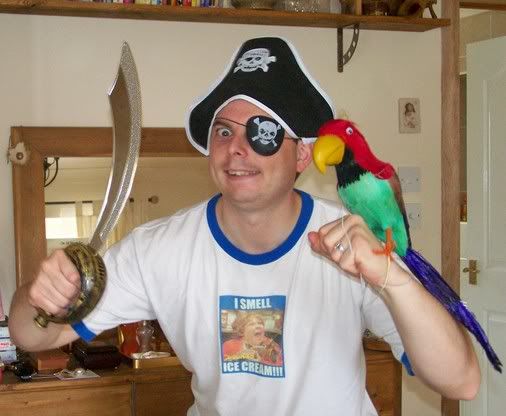 Aarrrgggh!

Later that same evening:


Your Pirate Name Is...
Skull Crusher Jimmy Jailbird


Now with added monkey: