I wish I hadn't signed up to the beta version of the new improved Blogger. Coming from a systems validation background, I ought to have known there would be annoying bugs everywhere.

The most annoying one is when I go to leave a comment on someone's blog, and, after I enter my ID, password and word verification (the usual stuff), another screen pops up, asking for the same details. Then, when I re-enter them, I get dead space.

Kinda like this: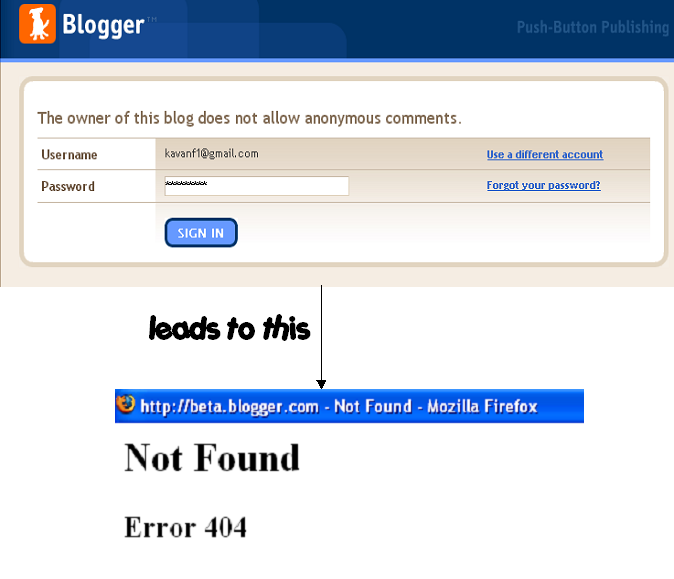 I'm just saying this to let you know, I have been trying to comment on your blog, but some of them just don't seem to let me. I'm still lurking though, and you're still making me laugh.

Also, my speakers at home are broken, and my work PC has audio/video disabled, so I can't listen to any of the (probably hilarious) audioblogs that are going around at the moment.

I'm imagining Damian's voice to be as smooth as Isaac Hayes singing Chocolate Salty Balls, but I'll probably never know...