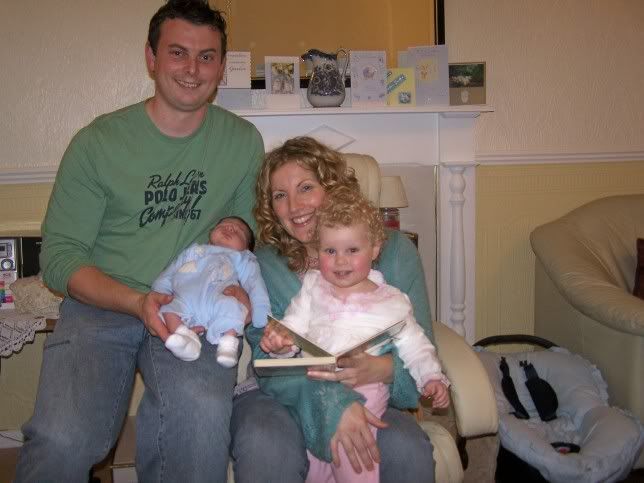 We managed to get a picture of all of us together on Saturday. Yay. Everyone looks good except me, but that's ok, because I always look like a retard in pictures. I am the most un-photogenic person you could ever meet.

I'm just no good at fake smiling. I can do it for about 2 seconds, then I lose it and start to feel like a simpleton. Which makes me look like one in pictures. Like, um, what am I smiling at? Is it that red dot?



This one is Jack's very first bath, and Erin was extremely excited about helping out. Very cute. She's taking the whole "big sister" thing very well.