Remember in school, when a teacher was trying to explain infinity to you, and they would say stuff like "imagine counting all the stars in the sky, or all the grains of sand on the beach, and whatever number you get, multiply it by itself, and infinity is still a higher number"? No? Oh, right...guess it was just me then.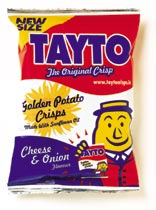 For some reason, when I woke up this morning, I thought of the infinite Tayto man.

Taytos are a famous Irish crisp (or potato chip to you guys from across the Atlantic), and the logo on the bag is a wee yellow man holding a bag of Tayto (see picture). About ten years ago, it freaked me out when I realised that if that yellow gentleman on the bag is holding a bag of Tayto, then there must be an even smaller chap on that bag, himself holding an even more diminuitive bag of Tayto...and so on into infinity. See what I mean? >>>

Imagining that somewhere in that crisp packet, there is a wee Tayto man, possibly only microns tall, and that he's holding an even smaller version of himself, it just boggled my mind, and gave me a much better grasp on infinity than trying to imagine stars or sand or any of that shit.

That is all.




EDIT: Ladies, it has finally been scientifically proven: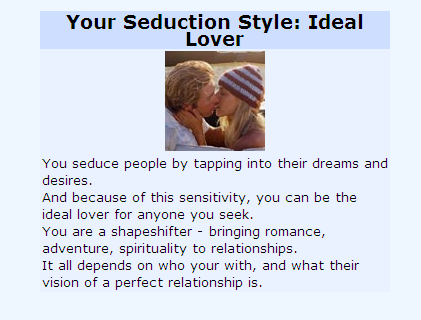 Sorry, I'm taken.
:-)
And besides, if you read that stuff, it's basically saying I'm a two-faced bastard; that's not exactly good.