No baby. And no sex either, as if you care. Linzi's nesting instinct is in overdrive too, so I'm doing loads of jobs around the house, garden, car, etc. Good thing I like doing this stuff, or we'd have been divorced ages ago...

Weather's still cracking here. I love summer. I was a bit dubious when Linzi said she bought Erin blue clothes*, but she looks beautiful: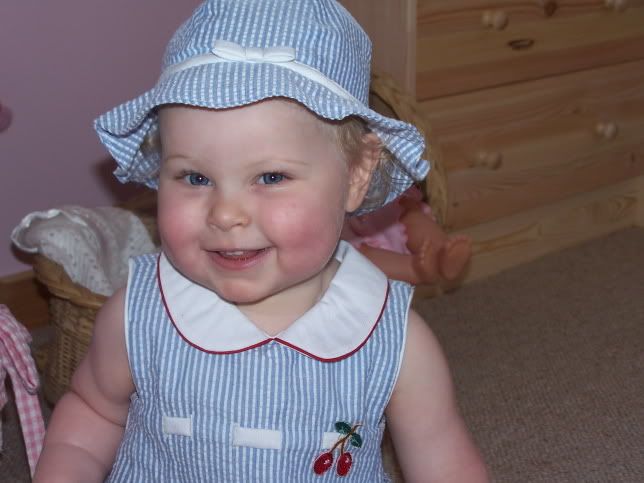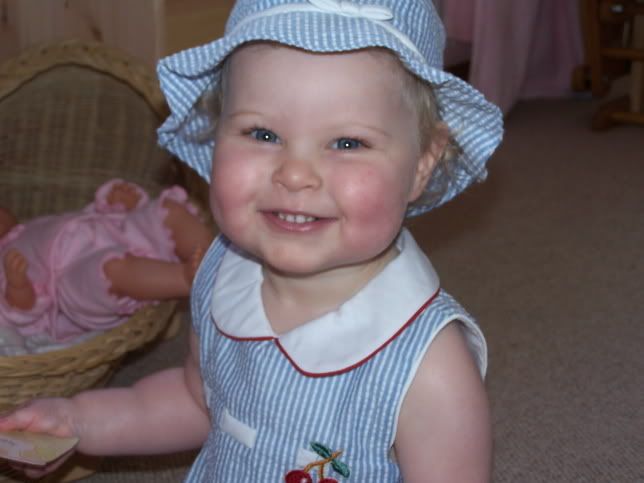 I still can't believe I helped make someone so perfect. She knows all the words to "Twinkle, Twinkle" now and sometimes sings it to herself as she falls asleep. Someday I'll play her Apache Rose Peacock by Red Hot Chili Peppers and let her hear their version of "Twinkle, Twinkle".

Hope your weekend's going well. Got the car back yesterday so if Linzi does go into labour, we'll have transport. Which is always handy...



*I used to call Erin's outfits "costumes", until Linzi said that she's a baby, not a circus performer.