He's perfect.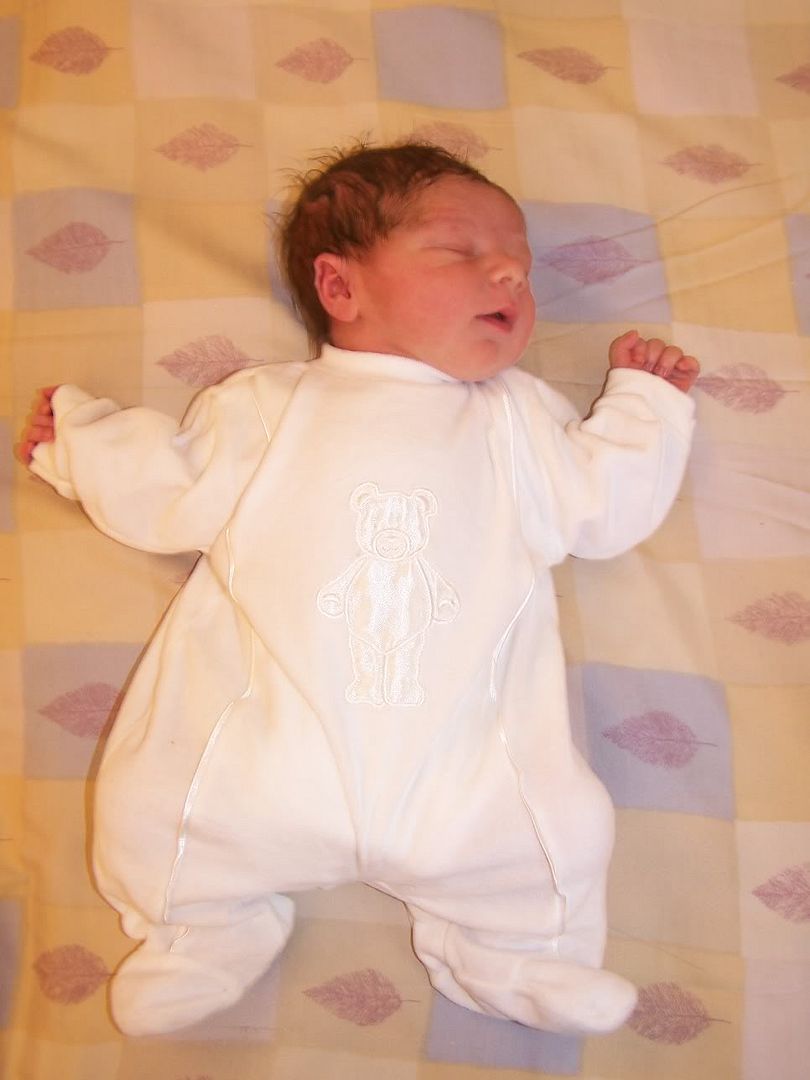 Linzi woke at 7.55am with cramps. We called her mother at 8.15. We left for the hospital at 8.45, arrived at 9.00. Her waters broke in the car. Jack was born at 9.13 am...yes, 13 minutes after we arrived.

Everything is fine, and mummy and my boy are both home already (Sunday evening, 12 hours later).

Today has been an emotional rollercoaster, and I am drained in every way possible. We have a wonderful, beautiful, healthy baby boy. Thank God.

I'll post properly soon. I can hardly type right now, so here's some pics of Jack. We named him after Linzi's father.

To you he probably looks like any other squishy newborn. That doesn't matter; I love him with all my heart. Like when Erin was born, I couldn't stop crying, but I don't care.

I'm so happy.