Tonight, as on every Thursday at 6pm, we have the big one - our 5-a-side football match at Goals.

Forget the World Cup final. France and Italy have got nothing on us. I piss on Zidane's fluid grace and balletic dribbling skills.

Everyone's really pumped up for this game (even though 90% of us are shit) because the weather is so nice. It's difficult to make someone who doesn't live in the inclement weather conditions of Scotland understand the widespread change in temperament that good weather brings. The sun comes out, and suddenly everywhere you look, all the bitter, cynical, downtrodden unfortunates are full of the joys.

Well, maybe not exactly joyful, but most people are at least in slightly better form than usual.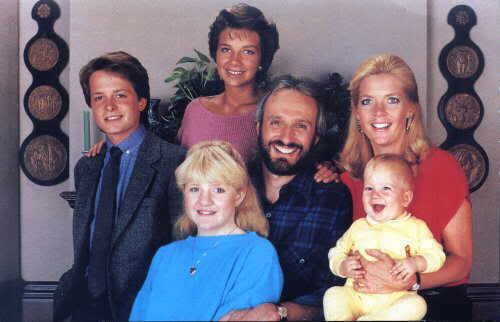 Linzi and I have often talked about moving to a sunnier place. If it wasn't for all the family ties*, we probably would. My family would probably have a fit if I moved any further though - 500 miles is bad enough for them to deal with. Ha.


What's it like for all you people who live in places where it's sunny all the time?!?! You must be the happiest people in the world.
Right?
* I used to love Family Ties - I had a major crush on Malory, and Alex had a computer in his room for feck sake! Remember that movie where Malory was blind? I really wanted to be her guide dog.